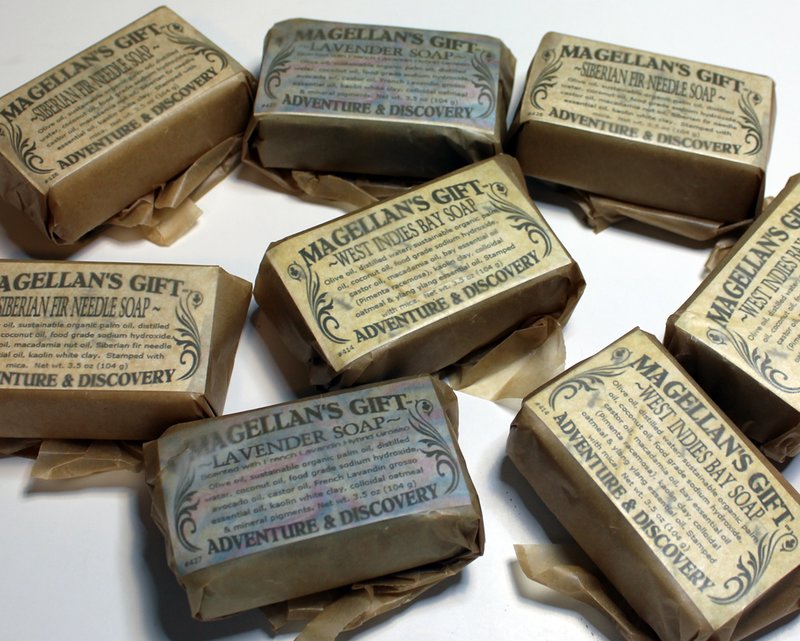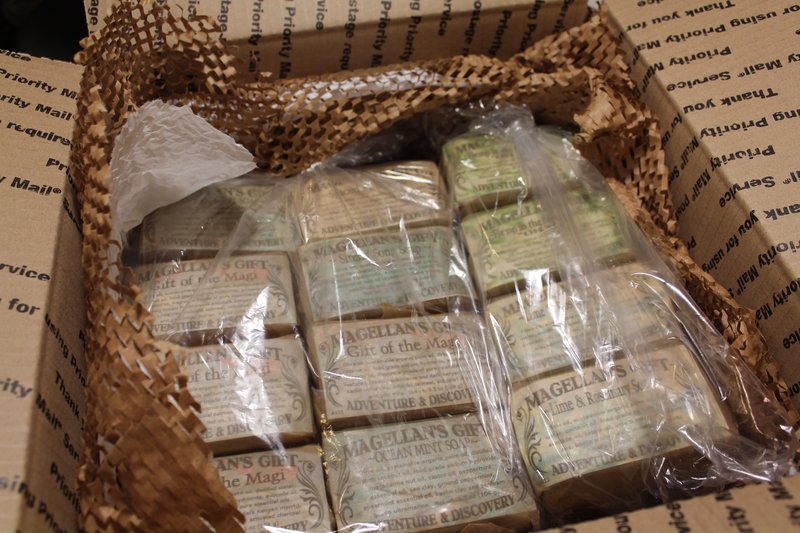 Magellan's Gift™ soaps are loosely wrapped with EcoCraft deli wrap, an ingredient card that includes NET WT, contact info, address and useful tips.   Packing material is often recycled from incoming shipments to reduce waste and to help the environment. Currently no international sales.  We only charge actual shipping charges.  Our register isn't flexible about shipping charges.
Tip:  3 bars of soap can be mailed in a Priority Small Flat Rate Box for $7.70  Up to 12 bars from VA to CA is currently $12.15 with Priority Regional A Boxes.  Shipping with Priority Regional A (and for larger orders Regional B Boxes) means the closer you are to Virginia the better the price you will pay and any excess will be refunded back to your method of payment.

 The risk of loss and title for all merchandise ordered on this Web site passes to you when the merchandise is delivered to the shipping carrier.  You will receive a tracking number.  Please contact me if your order is lost.  I will do everything possible to help track your order and file claims.