Mariner Magellan sailed uncharted seas
In ships of wood 
With sailors who could
Fall deaf to siren's pleas
Months they sailed on oceans blue
Seeking spices rare
Cinnamon, clove, and pepper too

Were worth a fortune fair.
Spiced Fire is a limited seasonal soap.   Breath in the scent and understand the journey!
Ingredients:
Olive oil, distilled water, organic, sustainable palm oil, coconut oil, food grade sodium hydroxide, castor oil, avocado oil, sweet orange essential oil, cinnamon leaf essential oil, clove bud essential oil, cardamom essential oil, stamped and hand painted with skin safe mica.
NET WT. 4.0 oz (113g).  Most bars will weigh close to 4.8 oz.  We list 4.0 oz. as a minimum. 

Production Photos:
    Just poured and still shiny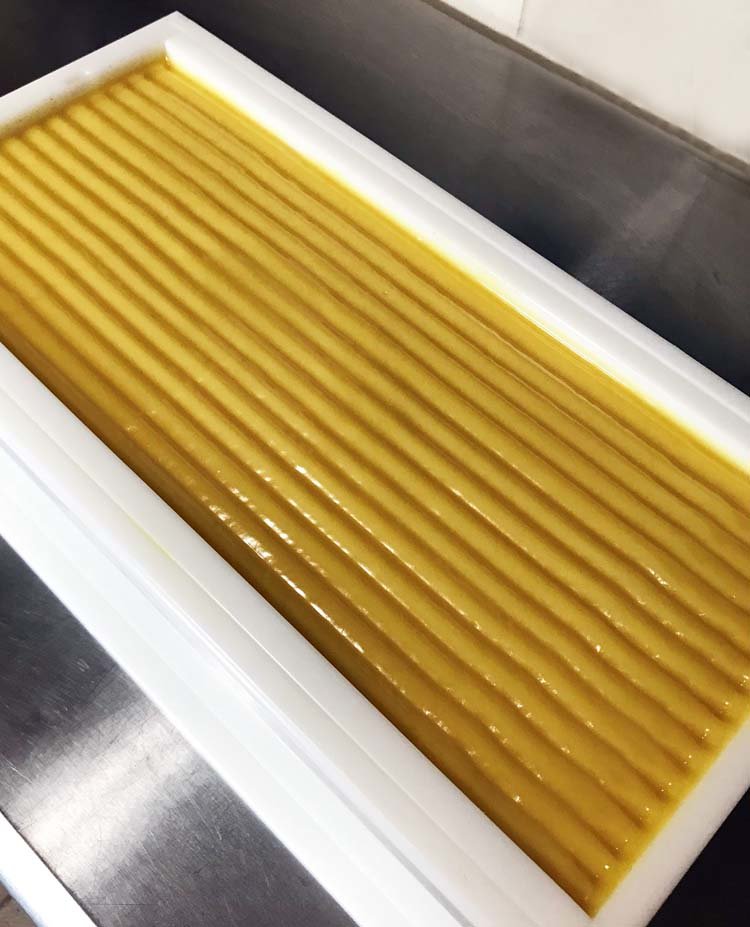 wet.  
Just cut and waiting for hand stamping.